Kenyon's Fall Battle With Covid
As the school readjusted to campus life in a pandemic, not everything went as hoped.
Author's Note: The article you are about to read was written during the fall 2021 semester and therefore does not cover any events relating to COVID-19 on Kenyon's campus during the spring 2022 semester.
Kyle Becker '25 spent his first week of his first year of college making the most of what Kenyon has to offer. Last year, Becker was attending a boarding school where he wasn't permitted to leave campus or socialize with people outside of his dorm, and had to wear a mask anytime he left his room. Life on campus felt fresh and full of promise. "I was just really excited to be at college, meeting new friends, hanging out with teammates," said Becker, who is a member of the men's lacrosse team. For the first time in a long time, Becker felt like he was experiencing freedom from the stranglehold of the pandemic. But that feeling of freedom came crashing down when Becker found out that he had been exposed to someone who had tested positive for the COVID-19 virus. Shortly afterward, he developed some symptoms of his own. 
"I walked by someone smoking a cigarette, and I couldn't smell it," he said. "That was kind of the indicator that I should go to CVS and get a rapid test." Becker's rapid test came back with a red line on his strip, indicating that he had tested positive for COVID-19. This meant a ten-day isolation period, forcing Becker  away from his in-person classes, his dorm room in Mather, and the college life he had only just begun to know.
Becker was far from alone. By the time he tested positive in early September, cases on campus were already beginning to snowball. On September 1, only one week into the semester, Kenyon College President Sean Decatur sent out an email alerting the student body that the college would be strengthening its COVID-19 prevention policies due to the increased number of cases, including closing Pierce Dining Hall for eat-in dining, placing a ten-person cap on student gatherings, enforcing more stringent masking policies, and expanding testing for students experiencing symptoms. By September 10, a total of 102 students had tested positive for COVID-19 since arriving on campus, a considerably greater number than the 76 cases total amongst both students and employees during the entire 2020-2021 academic year. It was supposed to be the semester when Kenyon came alive again. What was abundantly clear, instead,  was that Kenyon was in the midst of a massive COVID-19 outbreak, and all illusions of normalcy had to be thrown out of the window. Instead of the semester where Kenyon came alive again, fall of 2021 looked like the semester where Kenyon became more infected than ever.
Early in the spring of 2021, the vaccine for COVID-19 became available for college-aged students in Ohio. For students on Kenyon's campus, that meant access to a shot that could remove the constraints placed on their social lives created by the fear of contracting the virus. "We have a life jacket now of sorts with the vaccine," Elliot Moore '23 noted. While most students were thrilled about getting the vaccine, Kenyon's administration was perhaps even more excited about what it meant for the 2021-2022 school year. "I think none of us anticipated being able to have a mostly vaccinated student population before the end of last year," said Drew Kerkhoff, a Kenyon biology professor and the chair of the COVID-19 Steering Committee. "We knew [COVID-19] wasn't going to go away. But we focused on the vaccine mandate for the students."
The vaccine mandate that Kerkhoff had hoped for was made official on April 20, 2021. The rationale for this mandate was simple enough: amongst a fully vaccinated population the chances of anyone catching the virus, let alone it spreading in any significant way, seemed low. That confidence in the vaccine also allowed for more changes in the way Kenyon operated during the 2020-2021 school year, when they housed an unvaccinated population. Peirce would be open for sit-down eating full time, with the familiar cardboard boxes and plastic silverware of the past year replaced by real plates and forks that could run through a washing machine and accompanied by the return of the toaster, the panini press, and tables without the plexiglass dividers seemingly created to diminish conversation. Masks were no longer required outside of buildings, allowing for fewer awkward interactions between someone waving and someone else failing to recognize the person underneath the cloth over their mouth and nose. And perhaps most significantly, COVID-19 tests, a mainstay of the past year's student experience, would no longer be administered by the school.
This last change might have seemed like an odd one for a school looking to avoid a significant COVID-19 outbreak. By screening incoming students for the virus upon their arrival to campus, any chance of an infected student spreading COVID-19 throughout the student body would have been reduced. And yet, the guidance coming from the Center for Disease Control (CDC) did not recommend testing fully asymptomatic people who had no known exposure to COVID-19. Additionally, an initial screening for the virus would have required a small campus lockdown, colloquially known at Kenyon as a "Quiet Period," for the first two weeks of school. "Nobody likes Quiet Period. We hate it because it changes some of the dynamics that happen on campus," said Chris Smith, the director of the Cox Health and Counseling Center. "If we had chosen to go against the CDC guidance, and the guidance of the state and the local health department, and do testing, the only way that that would have potentially had some level of impact [was] to impose a concurrent Quiet Period."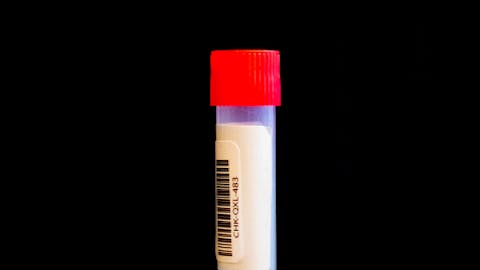 Whether attributed to a lack of testing or something else, the major outbreak that Kenyon experienced at the beginning of the fall semester forces the conclusion that the policies in place failed. The biggest factor was not a lack of planning or research, but a changeup that came hurtling towards the school while it was planning for a fastball: the Delta variant of COVID-19. This new variant, which first emerged in July, was considerably more contagious that the garden-variety COVID-19 and far more resistant to the vaccine. Throughout the world, breakthrough cases for vaccinated individuals began to climb. 
As well-prepared as they felt they had been, Kenyon did not have a lot of time between the introduction of the Delta variant and the arrival of students on campus to amend their policies. "The infrastructural changes that would have had to take place to do anything really different, I'm not saying it's completely impossible, but it would have been a very big lift," Kerkhoff said. Because of the time crunch, Kenyon decided to not alter their plans for student reentry, instead operating in an overall similar manner to how they had been planning prior to Delta's accession, with the biggest change being the enforcement of mask-wearing indoors for everyone, regardless of vaccination status. 
A new variant creating some additional challenges did not come as a surprise to the COVID-19 Steering Committee – "We knew we were going to see positives" Smith acknowledged – but the sheer quantity of students testing positive overwhelmed even their most pessimistic prognostications. "[Delat's] a different ballgame," Smith said. "We talked about this with the health department as well. I think we were a little surprised by the large number that we had." 
Once positive tests started rolling in, students were placed in designated quarantine housing, spread out primarily between The Pines, the Comfort Inn, and a handful of spaces on campus, such as Weaver Cottage and Zipp House. After a few days, it was clear that the number of students testing positive could not be accommodated by the quarantine housing available. The College even encouraged students who were able to travel home to complete their isolation period there, off campus, because of a lack of available options. On September 3, the College released a News Bulletin email instructing students who tested positive to isolate themselves in their on-campus residences. Due to a reservation conflict, a number of students were also sent back to their residences after completing a portion of their isolation period at the Comfort Inn. 
The issue Kenyon faced: while experiencing record-breaking COVID-19 positivity rates, the College was simultaneously dealing with a housing crisis due to overenrollement that resulted in many upperclassmen residences increasing their capacities. While isolating in residences is not an uncommon practice at many colleges in the United States, especially those with ample single room housing, over-enrollment of students at Kenyon has impacted availability of those singles for isolating students on campus. This situation especially caused confusion among students living in double and triple occupancy rooms who tested positive for COVID-19 and were instructed to remain in their rooms with their COVID-negative roommates. 
The rural location of Kenyon and its surrounding area also placed clear limitations on finding designated quarantine residences. "Things that exist in LA, or New York or Chicago, some of our peer institutions have multiple hotels at their disposal, they can get blocks of rooms at any time [and] we've got like a handful," Smith said. "We've got some who actually don't want to partner with the college if they know that they have COVID students or COVID patients staying there. So we have severe limitations of resources." 
In talking to students who have had COVID-19 over the course of the semester, we learned there were a wide variety of quarantining experiences. Within that wide variety, there were some inevitable disparities. Moore was one of the students instructed to stay in his dorm, with his two COVID-negative roommates. This forced all three of them to isolate together for a full five days – even though only Moore had COVID-19 – ensuring his roommates' exposure to the virus. Because they were put in a position by the school that exposed them to COVID-19, his roommates did not attend their classes in person and spent most of their time with Moore in the room or picking up meals from Peirce Pub, where students testing positive who remained on campus received their meal. As Moore put it, "They quarantined with me for a little bit until my quarantine was done." Despite having to room with a COVID-positive person, neither of Moore's roommates ended up testing positive for the virus.
In October, after the initial massive outbreak of cases, Catherine Kneeland '22 tested positive for COVID-19 a few days after her roommate was deemed to have the virus. She was instructed to quarantine in the Kenyon Inn, which had also became a site of permanent residence for students this fall. In the chaos of testing positive for COVID-19, she felt overwhelmed, with little information from the school of what to do. As she recounted, she was told that there was space in the Kenyon Inn, and that she would have a roommate, but little else. "That was it," she said. "There were no instructions of when or how to get there." Once she arrived at her quarantine area, she had no specific information about where she was staying. 
In speaking about her experience, Kneeland is quick to express gratitude for the support she was given, but she also had some frustrations with how her quarantine was handled. One of those was in regards to food. While AVI delivered her three meals a day, they were not always satisfactory. "At the end, when I started to get better, I was like, I need more than this. So I was kind of starving at the end," she said. "I was telling my friends to bring me snacks and stuff, but it was definitely like three meals a day at specific times is definitely not enough."
Becker looks back fondly on his experience living in Weaver Cottage. Becker was one of four students assigned to Weaver Cottage, each with their own room and a shared kitchen. Compared to most other students who were quarantined, he had the benefits of space and companionship. "We did a lot of cooking on our own. We would do homework and classes in the morning and, you know, hang out on the porch in the afternoon," he recounted. "I think people who weren't in Weaver and were in quarantine were a little jealous." 
These disparate experiences of quarantine throughout the fall run the gamut from isolating to bonding, memorable to hopefully soon to be forgotten. But with Kenyon not fully prepared for the ambush of cases it would face, the conditions were ever evolving. The lack of uniformity in these experiences speaks to the unpredictability of a constantly mutating virus that remains difficult to gain a handle of.
Even as restrictions on campus life became more strict, including mandated take-out meals from Peirce and limits on gatherings, many classes were allowed to continue in person. The choice to go virtual was left to the discretion of individual professors. While many classes did transition to online instruction or were canceled during the initial peak in cases, there were a significant number of classes still being held in person. After that initial peak, classes returned to normal, and there were fewer accommodations for students testing positive as the semester progressed. For several of his classes, Moore had no remote learning option, and the onus to keep up with the material was mainly placed on him. "It was a little hard because neither of my math professors want to do Zoom classes at all," he said, "So I kind of [had] to be emailing them. And I wouldn't get any information from the lectures." For Natalia Arrigoni '25, going into quarantine the first week of classes of her first semester at Kenyon was nerve-racking. "I was super anxious. You know, the first week of class, you don't do a lot of stuff. It's mostly syllabus stuff…[but] I felt like I was going to be behind when I got back." Becker experienced similar concerns about his first semester at Kenyon. "I was worried about academics piling up just as I was adjusting to it, since I wouldn't be able to go to class," he said. 
As Arrigoni noted, the first few weeks of school are important, but do not necessarily include a heavy workload for most students. But as the semester goes on, COVID-19 or no COVID-19, academic demands become more intense, and missing class becomes more important. While quarantined in October, Kneeland relied mostly on notes from friends in class and teaching the material to herself. As cases were relatively low, there was little pressure to provide remote course options. She notes that for someone feeling sick with COVID-19 symptoms, including fatigue, congestion, and fever, she was still working hard throughout that time to keep up with her work. Yet, in the middle of midterms, the burden of COVID-19 isolation and the lack of remote options lingered long after she was released. "After I got out I just got slammed and honestly I'm still struggling to catch up."
The impact of COVID-19 cases was felt not just for students testing positive, but affected social life on campus as a whole. At the beginning of the semester, there was a certain hopeful energy that disappeared quickly in the panic of positive tests. Students like Becker who tested positive early on felt like they were missing out on that excitement to be back. "I was a little bummed out. I didn't necessarily want to miss campus life." The school took a more hands-off approach, and aimed to reduce panic rather than modify guidelines. Smith acknowledged that, "[The Steering Committee] can't prevent social gatherings from happening but, you know, we really just want to encourage safe choices." This approach necessarily shifted at times, though, like when the College announced a switch to Campus Activity Level 3, serving as a pseudo-Quiet Period, at the beginning of the semester where gatherings were limited to 10 people maximum.
Communication with students via News Bulletins was frequent, but the volume of cases at certain points produced a wide spectrum of experiences for students who actually tested positive. Becker remembers feeling like his isolation experience was handled well, mostly because he was one of the first cases, before the high volume of positive tests came in. Kneeland, on the other hand, felt slightly frustrated with the responses she received from the College – most of the information she had was from friends who had already gone through the system themselves. She felt she would not have been able to navigate through the process on her own.  "I was learning from other people," and through "word of mouth," she said.
Amongst each other and on social media, students voiced concern not just with communication they received from the school, but also the policy decisions themselves. After Kenyon posted a photo of students gathering outdoors and eating together for a school sponsored event on their Instagram account, the post quickly filled with over 50 comments voicing feelings of discontent. "[We] can't gather in groups of ten unless it's for a picnic for the school's social media so we can still give off the illusion of being a functioning institution," commented Josh Katz '22. The comment received 76 likes. Clearly Katz was one of many students who felt frustrated with the actions of the school. 
Even with the early outbreak that Kenyon experienced in the fall, Kerkhoff and the Steering Committee stood by the rationale behind the decisions they made around COVID-19 policies and student reentry. "The testing strategy adopted at the beginning of the year does not seem to be correlated with whether schools are experiencing outbreaks or not," Kerkhoff noted, citing Connecticut College as a similar school to Kenyon who employed a comprehensive testing program and experienced an outbreak akin to Kenyon's, and Grinnell College as another analogous school that had the same strategy of Kenyon and did not experience an outbreak. "I think all of us after last year came through feeling really good, like we had done the right thing," Kerkhoff said, "but we also got lucky." Kerkhoff believes that Kenyon's strategy this year was still a good one based on sound reasoning, but that it was the luck component that failed to come through. "You need the good draw as well as the good strategy," he noted. "You can have a great strategy, but if you get a crappy hand right at the beginning, your game's not gonna go well." Smith echoed this sentiment. "I think we learned a lot from the fall, to be honest, if we had to do it again, I probably would repeat the same," he said. "In my opinion, it was an outlier situation, where, potentially, we might have had a little bit too much confidence in the vaccine"
Thanksgiving break meant a return home for many Kenyon students after twelve long weeks of classes. But it also meant an opportunity for each of them to get exposed to a whole new set of people before returning back to school. While not quite the same circumstance as students arriving to school at the beginning of the semester, it would be another mass exodus of people coming back into the campus community after time away. This time around the COVID-19 Steering Committee chose to handle reentry differently. Students would be subject to a mandatory COVID-19 test administered by the school upon arrival and the college announced it would operate under Campus Activity Level 3, meaning that student gatherings would be capped at ten people and that Peirce would only offer take-out meals, for the first week back.
Despite defending how the beginning of the semester reentry was handled, Smith noted that part of the reason for the shift in plans after Thanksgiving was made in part to avoid some of the challenges that came with the initial first wave. "We have to recognize that during that window of time where we ha[d] a surge going on on campus, there was a lot of stress, a lot of anxiety, a lot of just kind of things that we wanted to prevent," he said. "We wanted to do our best to mitigate that type of anxiety and stress from happening again." The results were largely optimistic, as only a handful of students tested positive and the virus was not spread widely throughout campus. The success of this second reentry phase calls into question the decision making made during the August move-in period, but hindsight is also twenty-twenty. "If we instituted those things, without the experience of an outbreak behind us, they would have been very controversial and very upsetting for a lot of people," noted Kerkhoff.
Thanksgiving break also saw another COVID wildcard emerge: the discovery of the Omicron variant of COVID-19. An even more contagious variant than the aforementioned Delta, students had only begun getting wind of Omicron upon their return to campus. With nearly two years of COVID-19 planning behind them, some of which went off without a hitch and others that only narrowly averted total disaster, the Steering Committee feels confident about their ability to work around the new variant. Whether that confidence will be justified is still to be determined by the course of the virus. Kerkhoff emphasized that vaccines and masking would continue to be key parts to Kenyon's strategy; the school instituted a mandate for students to receive a booster dose of the COVID-19 vaccine for the spring semester and requested that all students either double mask or use N95 or KN95 model masks that are viewed by health officials as the most effective.
It has been nearly two years of COVID-19 affecting the Kenyon experience, and every time, right as it looks like the school is on its way to standing back up, the virus always finds a way to deliver another punch to bring it back down. With Omicron creating a spread of COVID-19 more rapid than any seen before, it is unknown what the spring of 2022 has to hold for students on Kenyon's campus. This time around, Kenyon had experience in handling a large volume of positive COVID-19 tests. While schools around the country pushed back the start of their semesters or announced remote learning for the first few weeks, Kenyon buckled down and prepared for its campus to return on time and in person. What unfolds over the course of the semester is so far unseen. 
Whatever does unfold, the 2021-2022 school year has so far proven that as Kenyon has adapted to the challenges of the pandemic, it has changed in some ways that may have long standing consequences. "In moments of social upheaval, widespread cultural changes make the inner workings of social structures [like those that make up Kenyon] more visible, spotlighting the friction between institutional and individual priorities and responsibilities, and revealing the
inconsistencies in normative expectations across institutions," Austin Johnson, professor of sociology, noted. As the responsibilities of institutions like Kenyon have changed in reaction to COVID-19, we are left to reconcile our expectations with the changing reality of what it means to be a student, a reality that will only keep on shifting. "From benign social interactions to formal meetings, social interaction is shifting from one of institutional investment to institutional antagonism," Johnson said. "How could that not change an institution, such as Kenyon, that defines itself by the relationships it creates?"