I spoke with the men behind the Campus Constitutional
Young Americans for Liberty's first meeting took place in a secret location. It would have been held in Peirce Dining Hall, but because students planned to protest it, Phu Duong '21, the group's founder, moved it. People had to email him to know the new location.
That evening in late January, 13 students gathered in Tomsich Hall to learn more. Young Americans for Liberty (YAFL) is a national libertarian group with over 900 chapters on college campuses that touts itself as a "pro-liberty organization … committed to winning on principle," according to its website. Duong criticized the lack of an active conservative community at Kenyon, and the lack of resources here for right-leaning students. Several others weighed in on their sense of alienation as conservatives on a liberal college campus.
"I don't really know where I am [politically] right now," Theo Prentice '21 said. "The most I can say is centrist. All I know is that it feels like I went to sleep while I was in the left's camp and all of the sudden, I woke up and I was in no man's land. The right was firing this way and the left was firing that way and I was in the middle and I had to duck my head down. Otherwise, I'd get shredded."
______________________
This is an article about conservative students who feel unheard, overlooked and underrepresented on this liberal campus. I promise I hate this premise as much as you do.
I hate it because it plays into the narrative that "freedom of speech" is under attack on college campuses. (Students today are more likely to support free speech than ever before, according to the 2015 General Social Survey, and invocations of "freedom of speech" too often serve as a rhetorical gaslighting strategy against minorities.) I hate it because it should not come as a surprise to anybody that there are conservatives anywhere: ideological diversity is an obvious component of any space shared by thousands of people. I hate it because the voices of right-wing college students seem to get more airtime than those of students who face explicit violence and discrimination, and so, by writing 3,000 words for a campus publication about conservative students, I feel that I am endorsing the idea that their opinions are worthy of the public's special attention and concern.
But the problem is, they are already the subject of the public's attention and concern. When Duong sent an email to the student body on Jan. 21 asking, "Are you a supporter of free speech? Do you feel like PC culture has taken it too far? Perhaps you are concerned with the possible repercussions of identity politics?" he dove headfirst into a community dynamic that plays out every couple of months at Kenyon. The dynamic goes like this: A right-wing student or faculty member shouts their minority opinion from a rooftop. Hordes of students respond to them with a mixture of mockery and genuine irritation. The conservative points to this reaction as further proof of their battle against political correctness. Students complain to each other that the conservative is stupid, and the entire controversy dissipates within a week or two.
This happened at Kenyon one year ago, when Eric Del Rosso '20 and Will Allen '20 started "His Campus," a blog dedicated to the particular branch of inflammatory conservative views that are more reactions to "the left" than they are right-wing. His Campus was created in response to Her Campus, a national publication for women's voices that has a chapter at Kenyon. His Campus posts included "Student Life: Not So Safe Space," a Feb. 18 piece in which Del Rosso wrote about being labeled a bigot for expressing discomfort with the idea of having a transgender child, and "Dear Liberals," a Feb. 24 post by an anonymous author that claims leftist "anti-white, anti-male, anti-cop, anti-American" rhetoric resulted in the election of President Donald Trump. Students took to social media — sometimes with paragraphs-long takedowns of each point presented by Del Rosso and Allen, but mainly with memes that ridiculed the first-year boys' entire enterprise.
It happened again in February when Professor of Political Science Fred Baumann declared he was witnessing "the end of liberal education [at Kenyon College]" during a community forum to discuss The Good Samaritan, a play by Playwright-in-Residence Wendy MacLeod. (MacLeod cancelled the play after it was widely criticized for its insensitive representation of an undocumented Guatemalan minor.) Baumann said this after declaring the Kenyon community was censoring the play because it offended students' sensibilities. The students in the audience laughed at him, perhaps mostly out of discomfort with the dramatics of his pronouncement, and someone posted the quote in Overheard at Kenyon, a Facebook page dedicated to the ridiculous things people hear others say on campus.
This cycle of intense public scrutiny happened again when Duong sent out his email advertising the first meeting of YAFL, a space for people to discuss "important issues regarding liberty, freedom and traditional values in America today" (read: conservatism, libertarianism, and anything other than left-wing ideologies.) The subsequent email chain contained 42 replies, which were equal parts denunciation and jokes. "Please don't co-opt the word liberty to be a vague buzzword in your quest to delegitimize other people's desires to work toward finding solutions for real problems," Christopher Whalen '19 wrote. Alexander Raske '20 attached a picture of the video game character Crash Bandicoot with the caption "Tide pod memes?"
When Duong spoke to me a few days after he sent it out, he admitted the email was a little immature, but he thought the backlash was the perfect example of the liberal groupthink that he takes issue with. One student even called his views "trash," he pointed out. It's true: Kyla Spencer '18 wrote, "This email is trash. Everything you stand for is trash."
And this happened when Duong, Sam Turecki '21, Del Rosso and Allen, the core members of YAFL, wrote and distributed the Campus Constitutional, their new right-leaning publication, on March 20. The publication's mission statement, which is printed on the front page of its first issue, tells a story of conservative censorship and alienation. "Campus Constitutional started simply with a few students who didn't want to see themselves or others pressured into silence," the mission statement reads. "Think what you want of the political climate at Kenyon, but despite the inauthentic 'calls' for conservatives to speak, there is no climate welcome to our views … This is not a problem unique to Kenyon, but one that plagues colleges across the country as many suffer even more than us. Campus Constitutional is the first step towards changing this culture for good and allowing the silenced to speak again."
The silenced. The suppressed. Duong, editor-in-chief of the publication, even described the process of admitting that you are conservative on a liberal campus as a kind of "coming out" in conversations with me. This word choice is dramatic. Frankly, I find it offensive to those who have been genuinely silenced by governmental suppression, punitive criminal justice systems and decades of systemic discrimination.
Perhaps more accurate is Duong and Turecki's description of their publication as a form of "social suicide," a phrase they used in interviews with me. On April 6, a Kenyon Thrill article said the Campus Constitutional "sparked outrage among many community members" and cited several upset students.
Duong, Turecki, Allen, and Del Rosso have experienced what it is like to publicly poke a finger in the eye of this mostly-liberal campus. They can now count themselves among the ranks of conservatives who upset their college peers — right up there with the white Republican student at Wake Forest University whose face was photoshopped onto a cracker in reference to his race.
So I do hate the premise that there is widespread fascination with college conservatives, but we have to contend with the existence of this cycle. If there is so much interest in their experiences, then we have to look their experiences right in the face, name them and ask: Why does this matter, anyways?
Over the past month, I spent hours in interviews with the men behind Kenyon's own chapter of Young Americans for Liberty. I attended five of their meetings. Here's what I learned.
______________________
Nat Henry '20 said YAFL could have its third meeting in Leonard Lounge, unofficial territory of the Beta Theta Pi fraternity. The group had shrunk significantly since the introductory meeting. On the walk there, Duong, Turecki, Henry and Allen talked about conservative political commentator Ben Shapiro.
It is not surprising that Shapiro influences most members of YAFL. The Editor-in-Chief of the Daily Wire and host of his own podcast, Shapiro is the "voice of the conservative millennial movement," according to a Nov. 2017 New York Times profile. Shapiro refers to being transgender as a "mental illness," denies African-Americans are systematically mistreated, and once tweeted, "Israelis like to build. Arabs like to bomb crap and live in open sewage. This is not a difficult issue. #settlementsrock." He criticizes the way he feels liberals have created a "hierarchy of victimhood."
"I wouldn't say I agree with Ben Shapiro all the way," YAFL co-leader Turecki said when I pressed him on these comments. "But a lot of those guys like that … you get to know them by these remarks but really you'll find that there's ideas, a philosophy underneath that that you agree with, even if you don't agree with what they have to say about transgender [sic]."
As we meandered across the lawn in front of Old Kenyon, all four of the YAFL members agreed it would be "awesome" to bring Shapiro to campus.
"I looked it up though and it'd be, like, $20,000 to bring him here," Duong said.
Henry was surprised by this number. It seemed low. He thought getting $20,000 would be a snap if they turned to his parents, alumni and the parents of other conservative students. "My dad loves Ben Shapiro," he said.
Shapiro came up several times throughout the meeting. The group is looking into what it would take to get Shapiro to Kenyon by next spring, but they're divided when it comes to predicting what the "campus liberals" might do in response. One member thought YAFL would have to pay for extra security. The University of California, Berkeley paid an estimated $600,000 for security when Shapiro gave a talk in September of 2017.
It's important to note that YAFL is probably going to change their national affiliation soon. Duong and Turecki told me that its views don't align perfectly with the membership of Kenyon's chapter. They are looking into Young Americans for Freedom, a conservative youth organization that boasts public figures such as Ann Coulter, Dinesh D'Souza, Stacey Dash and, yes, Ben Shapiro among its roster of speakers.
"Ben Shapiro's what got me," Allen said at the meeting. "[Canadian psychologist and conservative speaker] Jordan Peterson is awesome but Shapiro would be more aggravating to people."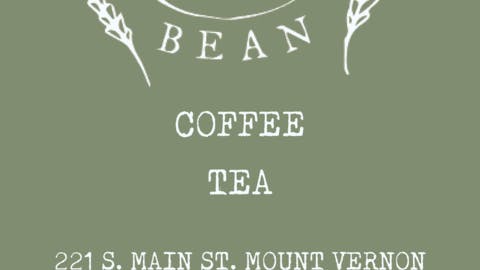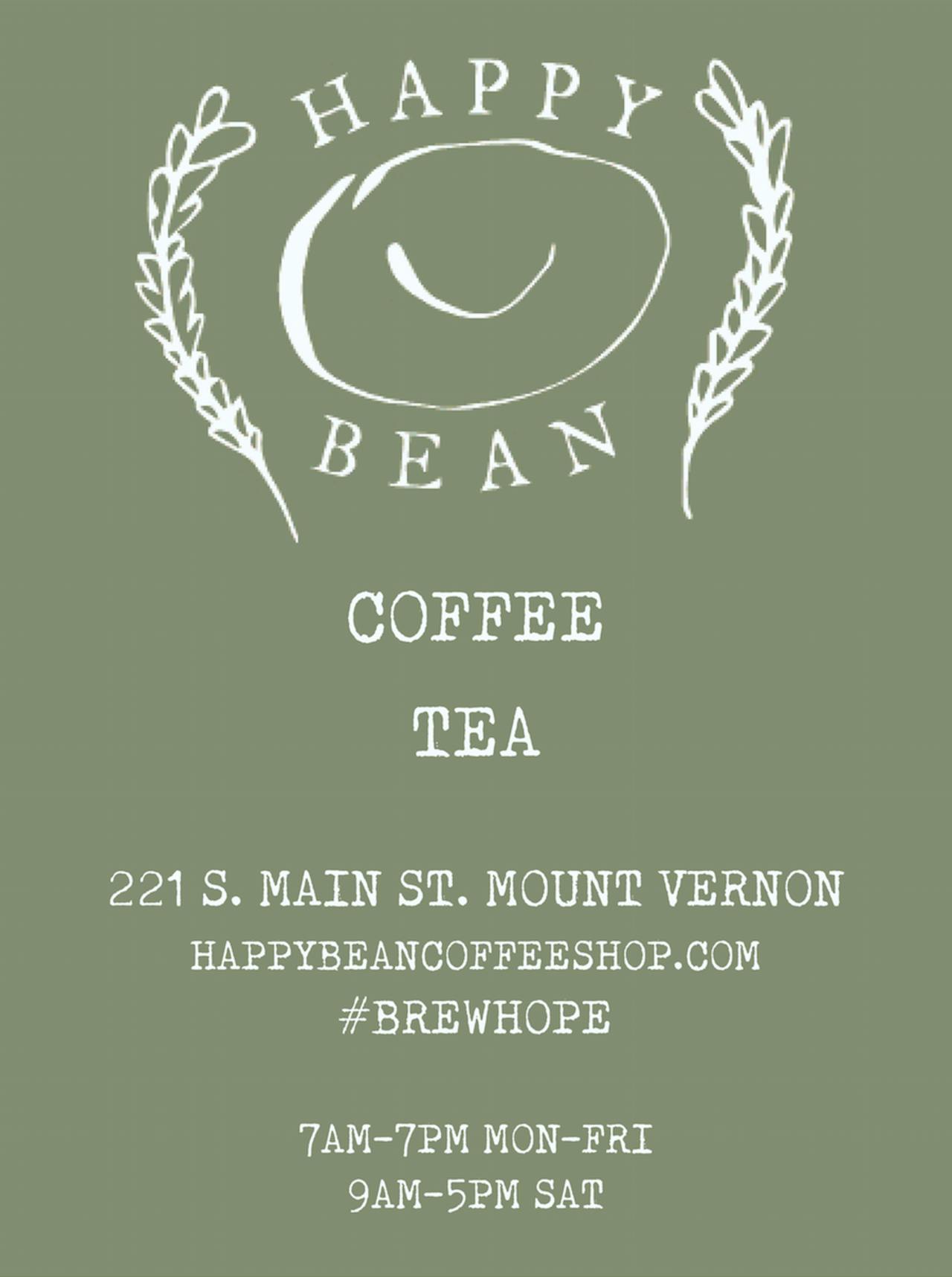 The members of YAFL are aware that some Kenyon students assume they are part of the alt-right. "People say I'm alt-right and all this," Duong said; "[Kenyon students] think I'm just some hateful alt-right jerk who doesn't care for people," Turecki said. Each brushes this accusation off as inaccurate. When I asked Turecki how he feels knowing that some of his views would align with those expressed by members of the alt-right, he said it is similar to Democrats who agree with Marxists on the left.
Duong even thinks that people turn to the alt-right when their unpopular opinions are suppressed. "One of the primary reasons why I created [the Campus Constitutional] was to give people on the right a voice," Duong said. "Even if they're wrong, it becomes dangerous if we keep suppressing it because it breeds that dangerous, violent, aggressive mentality."
Fine, then. But the question still stands: What do the editors of the Campus Constitutional and YAFL stand for?
Above all, the group is committed to "ideological diversity" as a worthwhile goal, no matter the content of the ideologies expressed. Yes, its members are conservatives and libertarians. Yes, they deeply care about issues like gender, gun rights, and abortion. But when I asked them why they joined YAFL, each of them cited the need to expand campus conversation beyond leftist perspectives.
"Our mission is really to balance the political spectrum at Kenyon," Turecki said. "Well, not balance the political spectrum, because we know we're never going to achieve that, and we're going to be in the minority. But right now, especially with the publication, we're really trying to open up real free speech. At the moment, we feel that people don't understand the implications of not letting kids speak our minds here."
Duong said his goal is not to convert others to conservatism, but rather to "humanize" conservatives. "I would not want this campus to be 100 percent right if I could just snap my fingers and everyone here becomes conservative," Duong said. "I think having a balance of liberal compassion and right-wing emphasis on tradition is the way to go when it comes to making policy, making decisions in life."
There are already openly conservative pockets on campus. The Center for the Study of American Democracy brings conservative speakers to Kenyon frequently. Members of YAFL said they feel ideologically comfortable in the economics and political science departments. This semester, Chris Paludi '20 even helped found a Kenyon chapter of conservative think tank American Enterprise Institute's executive council program, an organization dedicated to bringing conservative speakers to campus.
So what is different about YAFL? Why didn't Duong, Turecki, Allen and Del Rosso just revive the Kenyon Republicans, an admittedly defunct group that has had between one and six members for the past several years?
"I think not everyone is interested in doing that very nuanced policy research aspect," Duong said. "There are people on the right who are just as emotional as the people on the left and they need a way to express that. That's why this club is different."
This appeal to emotions is interesting, considering Phu and Turecki spend a lot of time invoking words like "scientific" and "logical" to juxtapose their belief systems with those of their liberal-minded peers.
Turecki, an English major, has spent a lot of time around liberal women. Right now, he is the only man in an English class of women. "Women, on average, are just not as interested in STEM," he said. "In my class, I can tell I have a more scientifically-minded brain than most of them. I just, I can sense that, mostly because of the way they write, the way they speak, the way I write. I write very strangely compared to them. I'm more trying to figure out an algorithm on how to write the perfect story. I have a very scientific mind even in that respect."
He continued, "Women are a lot more willing to speak what's on their mind beyond ideas in the class. They'll go into personal things. They'll talk about subjects a lot different than [men] will. I don't mean to be a jerk about that. Women express their emotions more. I'm not calling women emotional. I'm just saying men don't speak their emotions most of the time. You can sense that in a classroom, it's all work, [men] don't go off on different things, tangents, you just keep talking about your work."
I struggle with Turecki's observation, considering many men I know seem very comfortable expressing their emotions in the classroom. Also, any social scientist worth their salt would respond to Turecki by saying that our culture encourages women to be emotional while discouraging men from being so.
Turecki addressed this by saying the left focuses too much on social constructionism. He attributes a good portion of the social differences between men and women to their differing biologies. "There's an adaptive purpose for women to [express emotion]," Turecki said. "You have a child, you have to nurture the child, you have to be willing to express things to it, share your emotions with the baby." This framework is called "biological determinism"; it has long been used to justify racism and sexism.
______________________
During one of the YAFL meetings, members complained about the Whiteness Group, an organization dedicated to exploring white identity and allyship. They also discussed Masculinity Meals, a recurring event hosted by Assistant Director of Student Engagement Sam Filkins to encourage men to talk about what healthy masculinity means to them.
Duong said he attended a Whiteness Group meeting where students were told to raise their hands if they felt "guilty for being white."
"Half of them raised their hand," Duong said with distaste.
"That's racist!" Henry said. "That's, you feel guilty for being part of a race! That's saying everyone of that race is the same."
I was at the Whiteness Group meeting too. It seems to me that when white people admit to having this stigmatized idea, they are ostensibly engaging in the same kind of behavior that YAFL supports, which is bringing one's true, and sometimes embarrassing, opinions out into the open.
When it came to discussing Masculinity Meals, the group came to a single consensus: "toxic masculinity doesn't exist."
______________________
At their April 13 meeting, Duong, Turecki, Del Rosso and Allen planned for the second issue of the Campus Constitutional. "We need something kind of spicy in the next issue," Duong said, while Del Rosso and Allen registered their new website's domain name.
They discussed one of the main criticisms they've received about the first issue. The titles, particularly Turecki's "Male Privilege Does Not Exist And It's A Dangerous Concept To Believe In," were seen as too confrontational. They discussed whether they should tone down their articles.
"I think we need confrontational titles," Allen said. "That draws you in."
"We have to do something to get people excited," Duong said. "Interest spiked when our first issue came out, and then it dropped."
In their next issue, they plan to encourage Kenyon students to be more confrontational. Sure, they were approached by a group of five to seven students in Peirce Dining Hall when they put out the first issue — but they didn't think those students had "logical" criticisms of their publication.
"A bunch of people walked up to us and said, 'You're so morally evil,' all these things," Duong said during our interview. "It was ad-hominems and a bunch of logical fallacies. A lot of that. Not a lot of actual logical, calm discourse, just a lot of screaming."
The group cares about gender, race, and guns. But more than anything, they like to rail against the left. When I told Turecki and Duong about the premise of my article, they nodded in agreement. They, too, see the clashes between anti-politically-correct conservatives and leftists as cyclical.
I think they have to see it that way; their public relations strategy is rooted in it.