Voices from a Virtual Campus
Spring 2020 in Gambier started out like most other semesters at Kenyon, but it certainly did not end like one. The mid-semester shift to distance learning caused by the COVID-19 pandemic not only reshaped the end of the semester but has implications for how the college experience may be different for many semesters to come. Separated from Middle Path, our journeys have diverged these past three months. 
The initial response to the outbreak pushed professors and administrators to use innovative strategies, particularly new or expanded technology, simply to keep their classes functional and relevant for the rest of the semester. 
Jim Carson, Professor of English
In his final semester of a 32-year-long career, Professor of English Jim Carson was not expecting to teach his final classes online. Carson had never used Moodle, Zoom, or Google Meet, so he faced an admittedly steep learning curve. Fortunately, Kenyon's Library & Information Services and other colleagues were quick to help. Soon, Carson was conducting live weekly classes on Google Meet. As for Moodle, Carson says he wishes he had used it sooner: "I was so impressed with some of the student responses on the forums, particularly from students in our class who were very quiet and had been very quiet in class discussion but who said brilliant things about their engagements with the works on Moodle forums," he said. "Increasing the range of ideas in the class was an advantage."
Jessica Chandras, Visiting Assistant Professor of Anthropology
Visiting Assistant Professor of Anthropology Jessica Chandras expressed appreciation for senior faculty and other visiting professors for taking the time to check in with her, comparing notes, and holding space to commiserate during the transition to online instruction. In the spring, she also became more involved with the Asian Studies department and maintained momentum virtually through informal chats and a Zoom panel with several professors in the Department of Asian Studies about the stigma and racism around coronavirus. 
Chandras found solace in the fact that some degree of constancy was possible. "I guess it's good to remember that all of us went into this in the same kind of chaos," Chandras said. "As students and as faculty, we didn't really have a plan all set up for this. So when it first started to unfold, my first thought was, let's try to keep our classes as similar as possible." 
One of her primary concerns was the lack of resources and support for students. "I felt a really heavy burden to make sure that I was being very caring and compassionate in a way that reached beyond the classroom in 'normal' times," she said. In the classroom, she saw herself as just one of many professors that students interacted with throughout the day. "However, moving online, I … tried to be a source of stability and encouragement for students in work beyond the classroom." To address this, she expanded her office hours and made efforts to check in on her students on an individual basis. 
Maria Mendonça, James D. & Cornelia W. Ireland Associate Professor of Music
Maria Mendonça, the James D. & Cornelia W. Ireland associate professor of music, had a difficult task: to redesign two hands-on, group-centric classes. One was an Indonesian gamelan performance course, while the other was focused on ethnomusicology and would originally culminate in a project where students would partner with residents of Eastern Star, a senior living community in Mount Vernon, to create documentaries about the residents' life experiences with music and sound. Since that was no longer possible, Mendonça decided to talk to fellow ethnomusicologists and incorporate the experience of life in quarantine into the class. In lieu of the original project, students created audio journals documenting their experience with sound while quarantined. "Social distancing became not only our goal, it also became our methodology," said Mendonça. And while she's adjusted, Mendonça agrees that some things just can't be replicated online. "What I really miss is those moments, they are almost awkward, when people are thinking things through and no one says anything because there's a kind of naturalness to it in the seminar room," she said. "And I really enjoy those because even though they might feel slightly uncomfortable something really interesting always comes out of them." In her opinion, that is more difficult to sustain on Zoom because it's harder online to read social cues and figure out if silence is a glitch in the software or an actual pause when people are thinking. 
Mendonça did discover one unexpected upside of distance learning. After splitting her seminars into half to better see every student's face on the screen, the class size became smaller. This meant that, as in Carson's class, students who might normally have stayed quiet in a larger group setting began to speak up. "It's really nice to hear more from people who maybe would have not contributed quite in the same way conversationally in class simply because there are more people in the room," she said. "I've felt that I've gotten to know some people a bit better than I maybe would have."
Sean Decatur, President of Kenyon College
For President Sean Decatur, the decision to move Kenyon instruction and activities online was shaped by a few different factors. "One is that Ohio has had pretty strong and clear direction from [Governor Mike DeWine] in the state about what is and what isn't permitted and what is and what isn't good practice. And so it's good to have that clear, larger framework of knowing how Kenyon needs to operate both now and how Kenyon might operate in the future. … And then the second thing has been how overall, the broader extended Kenyon community has proven, from my view, remarkably resilient and supportive of the work that needed to be done. And that ranges from faculty who worked incredibly hard to get courses up online from our custodial and facility staff who had to jump to train and master what it means to do a sort of higher level, deeper cleaning on a regular basis. And what that means for the campus to students who have been, I think, both understanding and flexible in their response."
Decatur remained in his home on campus, Cromwell Cottage, with his wife, son, and dogs. "We spend most of our days in Cromwell, I think totally confusing the dogs for a while, who were not used to the fact that we were around all the time. They were sort of excited by the fact we were around and now just kind of ignore us."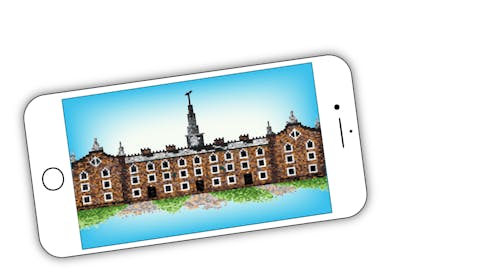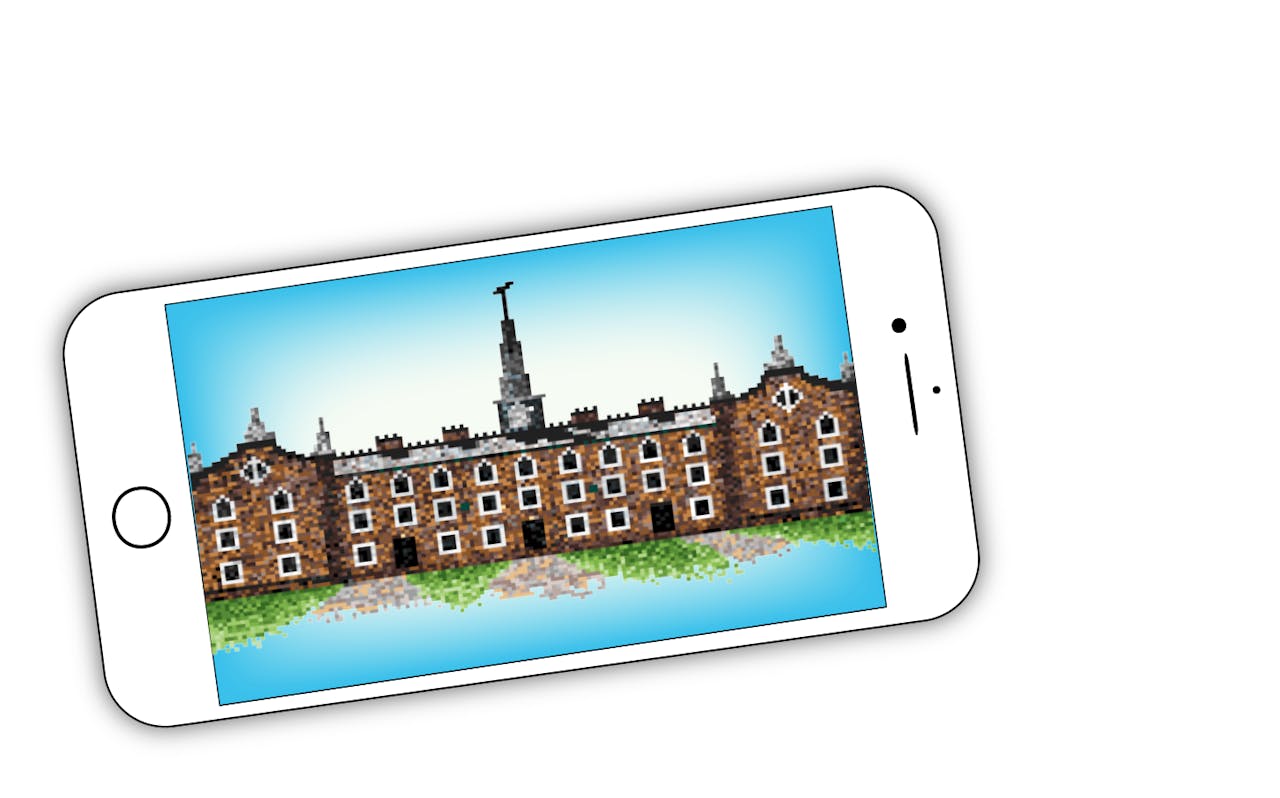 For students, faculty, staff, and members of the Kenyon community, this experience has taken new shape with the changes to community structure and interaction.
Adam Margolis '22, Gund Gallery Associate, Archon Society Member, and Delta Tau Delta Pledge
Adam Margolis '22 has been a member of the Archon Society since his first year at Kenyon and lived in the Archon division of Hanna Hall this past year. "It was really easy to keep in touch and to see everybody, like a lot of the other Archons, while everyone was in Hanna," Margolis said. He spent a lot of his time in the third floor Hanna lounge, where he would do homework in the company of his fellow Archons. He also serves as an Associate at the Gund Gallery, another place where he would do homework alongside his coworkers. 
At the beginning of the semester, Margolis rushed Delta Tau Delta, but never finished the rushing process due to the pandemic. According to Margolis, initiation was postponed to the fall. "That was one of the hardest parts, just like getting to know everyone in the organization and my pledge class and sort of having another new family on campus and then having it sort of stopped in the middle. That was hard. And I don't know if it's different for other organizations though. … One of the things I'm most looking forward to is finishing pledging." 
Margolis observed that keeping in touch was easier with some organizations than others. "In general, with all three [organizations], I'd characterize my interactions as being facilitated by shared spaces, and a lot of physical, in-person interaction with people, and less so in group chats, on Instagram, stuff like that," Margolis said. "For Archons, it's been a little more challenging, because there's been no dedicated group chat, or at least not one that I'm a part of, so I've sort of been keeping in touch on Snapchat, Instagram, with a lot of the same people that I was hanging out with during those late nights in the Hanna lounge, the Archons lounge." He has kept in touch with his fellow Delt pledges through group chats and had biweekly 'Leader Hour' meetings and virtual tea with the Gund Gallery through the end of the spring semester.
Teddy Hannah-Drullard '20, Admissions Fellow, Diversity and Inclusion Chair, and Student Councilmember
Teddy Hannah-Drullard '20 works from their apartment in Philadelphia, which they share with their partner and foster kittens. Hannah-Drullard remained virtually active in the community after the shift to remote learning. They volunteered with the Office for Diversity, Equity, and Inclusion and the Diversity Advisory Council to field questions about access to resources on campus after noticing that no student representative was assigned to do so. "Our work is definitely not yet done," Hannah-Drullard said. "If anything, it's gotten more intense because people who we were assisting with getting resources on campus are now off campus. … So a lot of my work has been reaching out to the campus as a whole and then responding to individual concerns about, like, How am I supposed to get food for myself and my family outside of Peirce? So that drives a lot of my time."
According to Hannah-Drullard, Kenyon virtual interaction can go either way. "People show their worst sometimes under stress, but I'm hoping that eventually people will adapt in a way that makes it possible to be a good student remotely," they said. "I think examples would be the kind of love that we saw at Lavender Graduation, for example. Or Jodi Ann [Wang '20], the way she was doing weekly happy hours. So people going out of their way to connect with people outside of Zoom lectures, that kind of thing."
In a past semester, Kenyon had denied Hannah-Drullard the opportunity for remote instruction. This past experience has shaped the way they view the COVID-19 semester. "When I broke my leg, I was told that remote learning would not be an option because it wasn't feasible," they said. "And now that we're all here learning remotely, I look back on that and I say, like, what would it have taken to get me the care that I as an individual deserved in that moment? And I think now, having gone through all of this together, I hope that Kenyon will remember that kind of radical compassion that it exhibited because it's doing a really fantastic job." 
Hannah-Drullard added that the measures that the College is taking now gave them hope for the future. "I'm really proud of the way they've responded thus far to student input and student needs. And taking care of faculty and staff too like giving student staff pay, for example. That's something that they did not have to do and they did, letting some students stay on campus who don't have safe home situations," they said. "So, Kenyon's doing a great job. I hope they continue to do a great job when individuals and not the entire campus community are faced with struggles tantamount to COVID-19."
Stefano Frank De Maria '22, Psychology & Spanish double major and Kenyon Philosophy Symposium Participant
Staying connected to Kenyon is not always a straightforward process, or even a priority, for all students. "First, I do want to just comment frankly: I do not buy into the whole notion that Kenyon is a community," De Maria said. "You have the sports teams out doing their own thing, you have the drama club doing their thing … It's been tough, frankly, for me to get attached to the Kenyon community and it's really just made me see this place as 'I am here to get a degree, get a job, and then go to law school.'" For De Maria, the pandemic reinforced this perspective on the College community. "I have people at Kenyon who I keep in very frequent contact with, otherwise I've just been doing my own things out here."
Megan Monaghan, Creative and Marketing Director
The College began to plan for remote instruction just as the admissions office was set to release decisions to the class of 2024. Creative and Marketing Director Megan Monaghan hatched a plan with Decatur and Diane Anci, Kenyon's vice president for enrollment and dean of admissions, in an effort to connect admitted students to Kenyon for the first time with no clear plan to welcome them to campus in person. "We felt terrible that we couldn't invite students to campus, and we knew there were a lot of other colleges that would be doing the same thing, and so Diane actually suggested, what if we reached out to John Green to see if he could film some kind of message for our incoming class, to see if he could help them with their decision process?" The group decided to reach out to bestselling author and Crash Course co-creator John Green '00 because, as Monaghan put it, "he's got such a gift for relating to young people through his books and videos."
Decatur reached out to Green directly to make the request, and Green responded right away. Monaghan emphasized that no one at Kenyon provided any specific direction; it was important to her that Green had complete control over the message to avoid it seeming scripted. They sent the final product out to admitted students via email hours after they received the video, and it quickly gained traction online. The message was opened by nearly 96 percent of recipients and received over 3,000 views in the first couple of weeks, according to Monaghan. "Not surprisingly, any time we put John Green's name in an email subject line, it performs well," she said.
Some students have found unexpected benefits to remote engagement.
Isa Mojares '20, WKCO Student Manager
WKCO Fest has traditionally meant an afternoon of live concerts by and for Kenyon students. Each April, students would gather to watch the concert in front of Old Kenyon, but this year, WKCO shifted to an online format. Beginning on April 1, WKCO Remote Fest took the form of four days of performances on Instagram Live over the first two weeks of April. 
Isa Mojares '20 was one of the students who organized WKCO Remote Fest in a bid to continue the live festival virtually. "Radio is a really big part of my experience and, like a lot of the people that work on it, obviously that's been a nice way to continue the sense of community and still feel like there's things to look forward to," Mojares said. "And it's also really nice to sit there and watch people play songs and like to have some sort of virtual communication that isn't necessarily me having to listen to a lecture or give a presentation. It's just more relaxed, even if it's still virtual." 
The expansion to social media ended up broadening WKCO's reach. As the performers  took the stage, viewers submitted comments through the live streams during each performance. On campus, the audience may be limited to the student body, but with the new livestream platform, Mojares saw the demographic change. "A grandma, an aunt will tune in and be like, 'Hi,'" she said. "I think it's helping out, doing a really good job for us. It's engaging with a wider audience, even if it is just someone just coming to watch their relatives. But it is really nice to see that, and to have people support their friends and family, even if they're not yet affiliated."
Chameli Belk-Gupta '21, Community Outreach, Stagefemmes
Although her semester abroad in England was cut off, Chameli Belk-Gupta '21 still found ways to stay in touch with the Kenyon community, participating in events such as the Viral Monologues and the Stagefemmes book club. The 24-hour viral monologues replaced the 24-hour plays. Writers were paired with actors and only had 24 hours to write the monologue, send it to the actor, and for the actor to memorize and film themselves. Belk-Gupta was paired with Samara Handelsman '21, who wrote a monologue based on a video introduction Belk-Gupta made and a list of props she had in her house. "It was really fun to have a project and deadline and the urgent need to memorize it really quickly and film it really quickly," Belk-Gupta said. "There was definitely the spirit of the Kenyon community, even though I was alone in my room watching the videos. It was nice to feel connected with everyone." 
Stagefemmes members have kept up their book club over Zoom, and it's been a successful transition to online, according to Belk-Gupta. "It was nice to still be intellectually stimulated through being able to talk about these things with other people," Belk-Gupta said. "And it's comforting to see everyone's face even if you can't be physically together. Of course it's not the same thing … but I think people are doing what they can, I think everyone's doing as much as they can."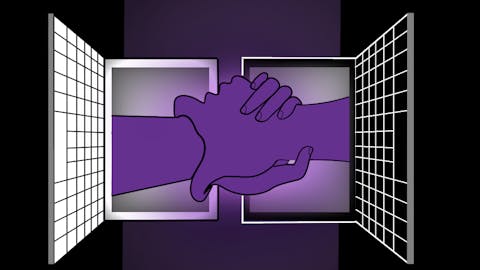 People often search for meaning in their experiences, and Kenyon community members are no exception. Professors, administrators, and students alike have begun thinking about how we will look back on this time in Kenyon and world history, and what the future holds.
This isn't the first time a global crisis has affected Kenyon, Decatur was quick to point out. The clichéd "Kenyon bubble" has made its way into Kenyon jargon to describe the way our intimate community can at times feel isolated from the outside world. Yet from the Civil War to the 1918 flu pandemic, Kenyon has been shaped and influenced by the crisis and struggles of the country around it.
"Paul Newman came to Kenyon as one of those folks who was hitting campus at the same time as the war was winding down and whose experience of campus was shaped by the broader experience of what it was to be at Kenyon during World War II," Decatur said. Similarly, Decatur believes that the COVID-19 pandemic will be something that shapes the class of 2020. "It kind of marks the class of 2020 in history, I think, with a history that is complicated and painful in some ways," he said. "But I think also a history that when we look back over time and kind of realize that when all of the youth have gone on to do really super amazing things like 20 or 30 years from now, that the idea that this was part of that experience that shapes the ability of folks in the class of 2020 and folks in the younger classes as well, to go off and have that broader impact, I think is something that we'll see."
Katie Ceniza-Levine '23, Newman Club and Renegade Board Member
Katie Ceniza-Levine '23 was unsure what the outcome of the pandemic would be on Kenyon's legacy. "I had this history teacher who was always constantly telling us to think about how things are going to seem. He was always asking us that question, even with something as simple as, 'you're going to be one of the few Kenyon students to experience this,'" Ceniza-Levine said. "I think that Kenyon is trying to stay connected with bingo games and Instagram Live streams and obviously keeping the newspapers going. And they might brag about that. But I really think that 30 years from now, the coronavirus is just going to be a black spot on our generation that eventually people aren't going to care about."
Grace Cross '21, Kenyon Review Associate and A Medio Camino Editor
"I talk about the gap that exists between when you're born and when your history book ends and there's this kind of cultural blindsight that you get so you don't learn so much about, like the Obama presidency or 9/11, because your books end in the '80s or the '90s or something," Cross said. "And I want to read about what is happening now, but you can't really have a historical look at it yet. So it's kind of funny, this may be history, but it's not history yet. So I'm interested to see what we learn, what changes. Because this is definitely a new normal. And maybe that's why people think it's history, because nothing can really be the same after this."
Jessica Chandras, Visiting Assistant Professor of Anthropology
"I definitely think that what I want people to take away from how I've handled moving remote and [am] handling the global crisis of isolation and movement away from our community is knowing that we could be engaged and empathetic but also still very flexible and individualizing with our responses," Chandras said. "I would like that the Kenyon community as a whole then takes away that we're really invested in each other, and that this wasn't just isolation or quarantining or shelter in place … that this isn't just a time to move away from our community but that the roots or the connections that we have to each other really come out through how we deal with the crisis."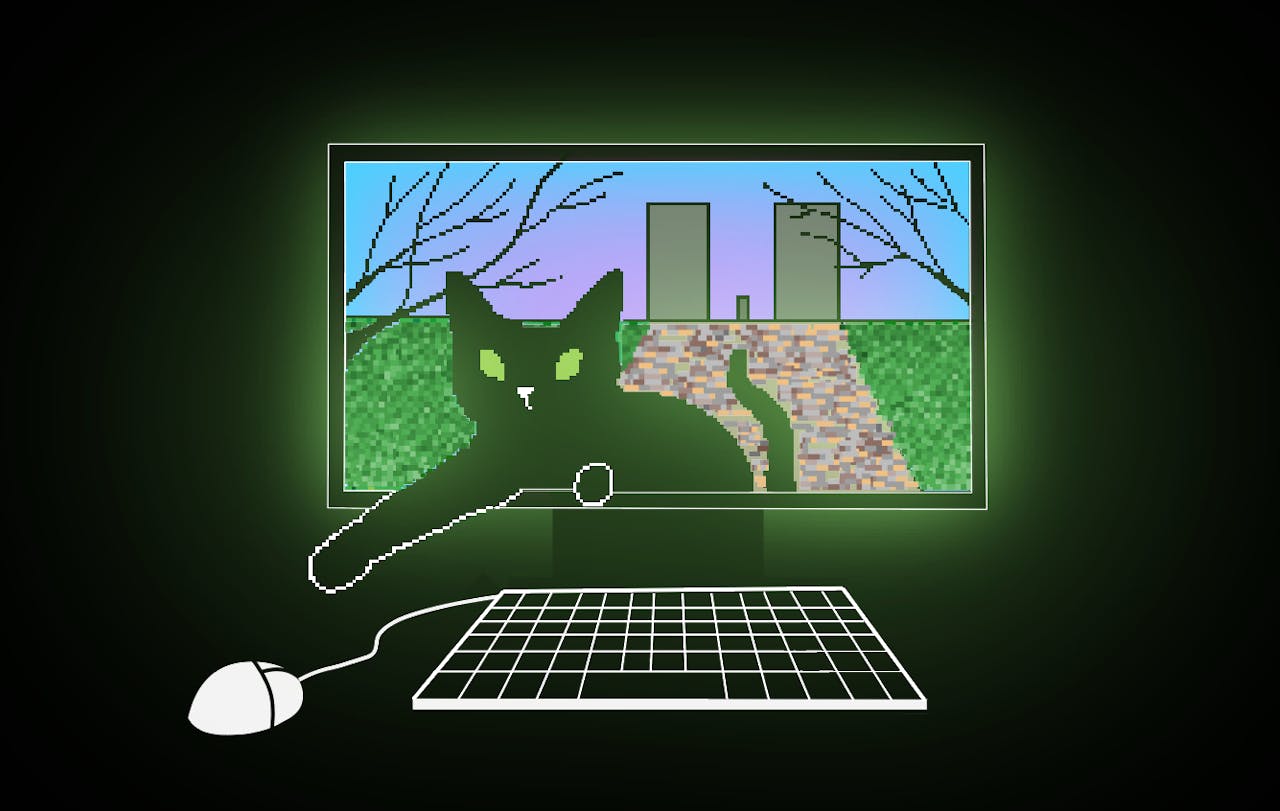 For many members of the Kenyon community, distance from campus has pushed them to reflect on their experiences at Kenyon and has raised questions about Kenyon's role and value as a residential community.
Sean Decatur, President of Kenyon College
"One way to think about this semester is that we've done an enormous social experiment to some degree," Decatur said. "[For] about a decade there's been a larger conversation about, what's the value of residential education institutions? What's the value of small liberal arts colleges? Does it really matter? To go to a place like Kenyon, could you actually get the same experience and have the same career trajectory if you pursued something at a distance or online or kind of in a very different form?"
Grace Cross '21, Kenyon Review Associate and A Medio Camino Editor
After the pandemic caused her to return early from her study abroad program in Argentina, Cross began to question what it meant to be a Kenyon student. "I feel like saying that Kenyon students are inherently different from any other small liberal arts students — sometimes I kind of wonder if a difference even exists there," Cross said. "It's hard imagining what parts of that experience are consciously brought to your attention. … I could be cheesy and say that Kenyon is where you are because, you know, being a Kenyon student is something that you just are without trying to be anything. So, like, I'm being a Kenyon student by being. Just as I would be if I were on campus. But it just doesn't feel as real."
Stefano Frank De Maria '22, Psychology & Spanish double major and Kenyon Philosophy Symposium Participant
De Maria expressed uncertainty about the future of the Kenyon experience without its residential program. "You have these spaces at Kenyon, like Peirce Hall, like Rosse Hall, Smather [Samuel Mather Hall], Ascension, I could go on," De Maria said. "And it'll be interesting to see what the future holds, especially if these social distancing guidelines are in place. Is the Kenyon community frankly even possible with such guidelines?"
The path ahead for next year is still taking shape. Factors like study abroad, international students' accessibility to Kenyon, and Ohio COVID-19 restrictions all play a role in over-enrollment or under-enrollment and what the College will look like in the future. 
Meredith Harper Bonham '92, Vice President for Student Affairs
"It's hard to say [what the plan is for next year] because we are concerned about students' ability to study abroad. I know there are some other schools that have already announced a restriction on students traveling overseas," said Meredith Harper Bonham '92, vice president for student affairs. "On the other hand, we're worried about international students not being able to get to our campus. So the extent to which those two factors may balance out is just hard to predict at this point." 
Planning for next year has required and will continue to require flexibility. "It's a little tricky because we are a 100 percent residential campus," Bonham said. "And so we don't have a big margin of error to work with, unlike some other schools where they have students living off campus. We have a set number of rooms on campus with a set number of beds and a set number, more or less, of students. And so we're just trying to model all of those possibilities and how we might accommodate additional students." The financial implications of this are also up in the air, Bonham said. "We're also considering … how we would do what we need to consider in terms of financial fit, financial ramifications of being under-enrolled because Kenyon is so heavily tuition dependent." As of now, fall semester classes are scheduled to run from August 24 to November 24, with an extended winter break and remote finals in December, according to the Collegian. The College plans to implement health and safety procedures on campus, including the wearing of masks, social distancing measures, enhanced cleaning procedures, and routine COVID-19 testing for students, faculty, and staff.